Profile
Visit our quaint, beautiful Bridal Shop in Barrie, just two minutes from Hwy 400 near the historic Barrie downtown core and waterfront. Let us help you find and accessorize the dress of your dreams, that will make you look and feel your most beautiful on the most wonderful day of your life!
No Crowds, No Traffic Jams, No Expensive Parking, No Long Waits For Appointments, No Pushy Consultants, No Stress! ~ Shop North!
Our Expertise
Bridal Salon Owner (IAP Canada) and Bridal Stylist (Fashion Stylist Institute) Certification.
But more importantly, a penchant (obsession!) for everything bridal!
Our Experience
A little bit of everything!
Including retail, fashion, sales, merchandising, customer service, design, business, and many things in between.
Our Mission!
To find you YOUR perfect gown!
We are excited to make you (and your entourage) feel welcome and comfortable and to help you be your most beautiful!
Services
Accessories
Jewellery
Fittings & Alterations
Steaming
Gown Cleaning & Preservation
Testimonials
What a lovely shop! From the moment you walk in you'll fall in love with this place. The décor is beautiful, the staff are friendly, helpful, and welcoming, and the gowns they offer are just gorgeous (lots of beautiful accessories too!). I'm always searching for made-in-Canada products, so I love that many of the dresses here are from Canadian designers and made in the GTA! Definitely the best place around to find your perfect wedding dress!
Memories Bridal was my last, and BEST stop, in my journey to find my dream wedding dress. Being shy, and not a fan of crowds, I appreciated the intimate setting and privacy. I brought a full cheering squad, which was readily approved in advance, and we were all made to feel welcome and comfortable. We were treated like VIPs, but also family, by Sydney and Mel. I said YES to a dress that is different from any I have ever seen, classic and comfortable, and Made in Canada! and I can't wait to wear it on my wedding day this fall! Thank you!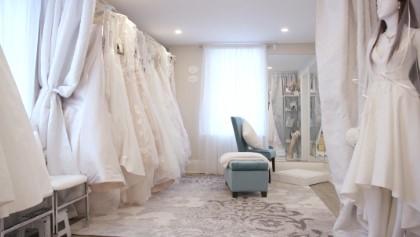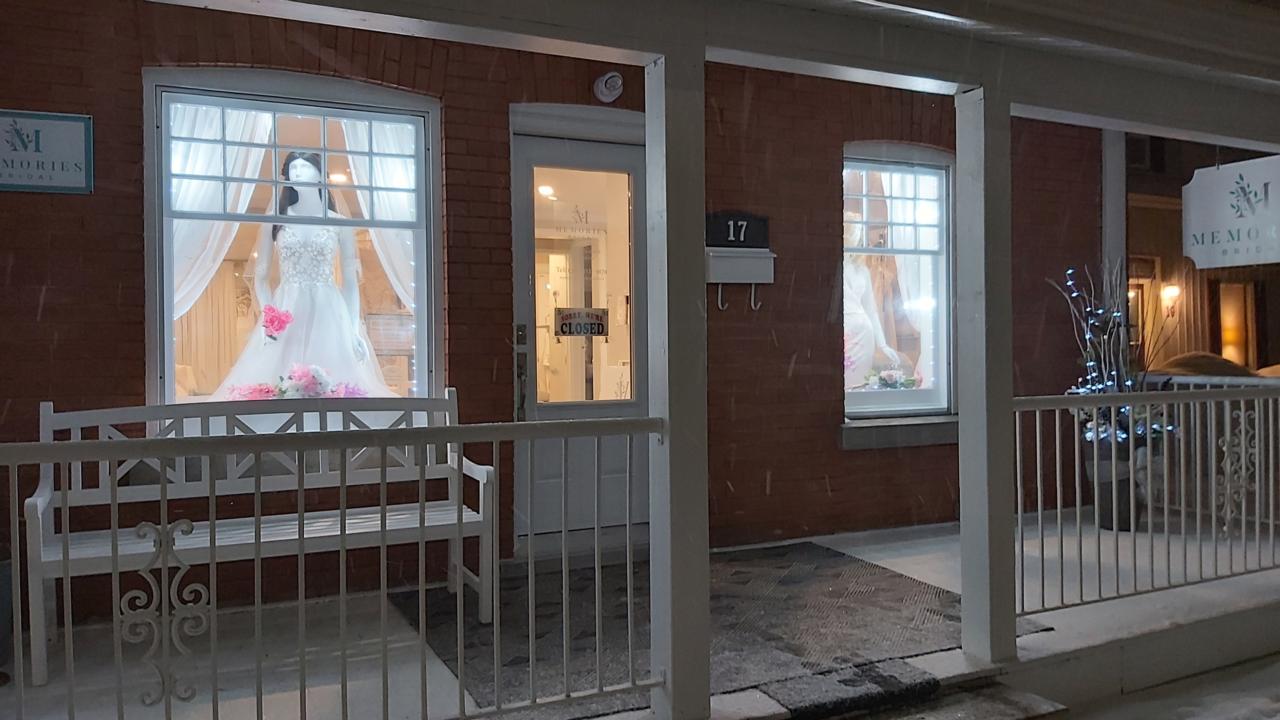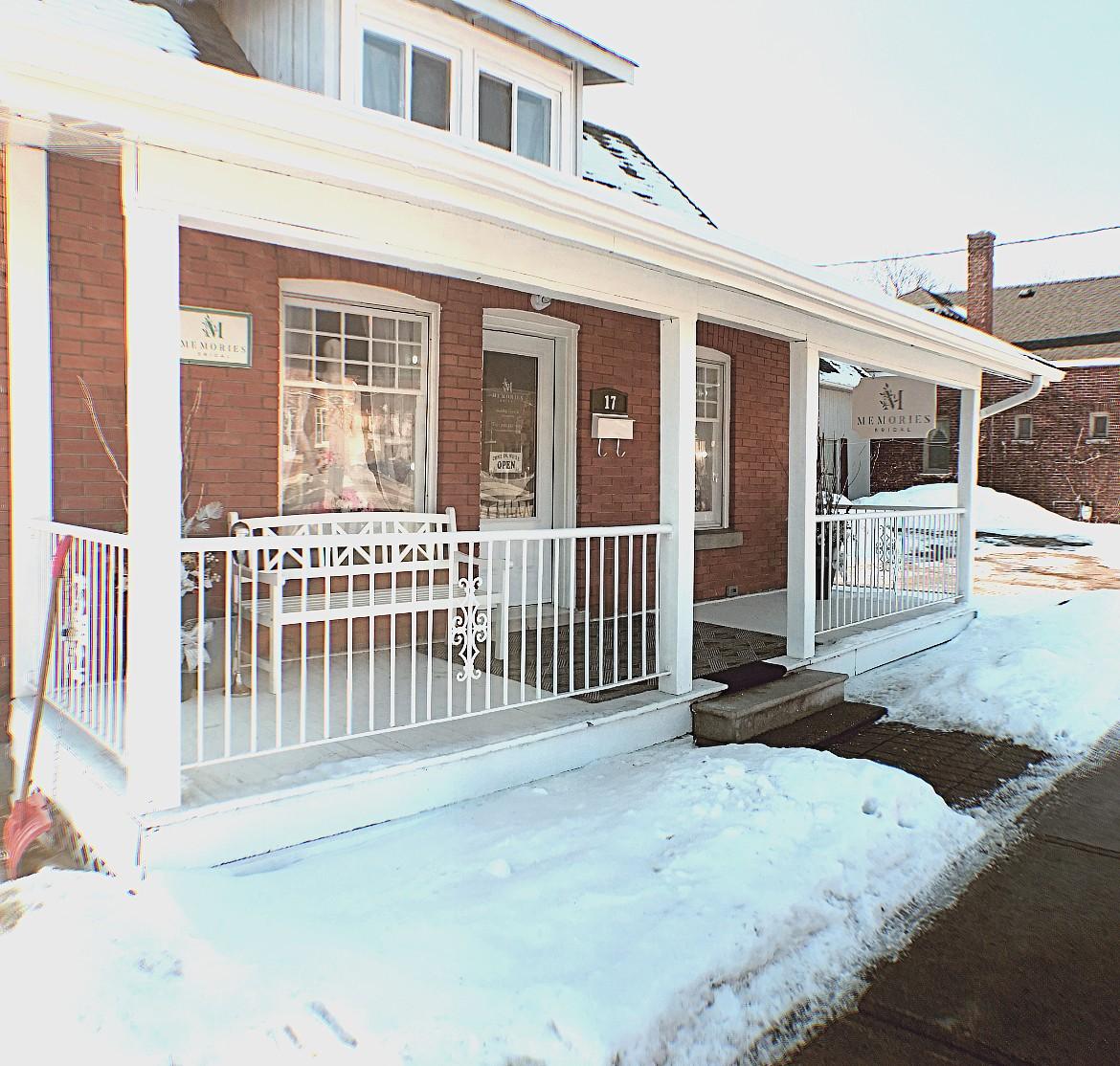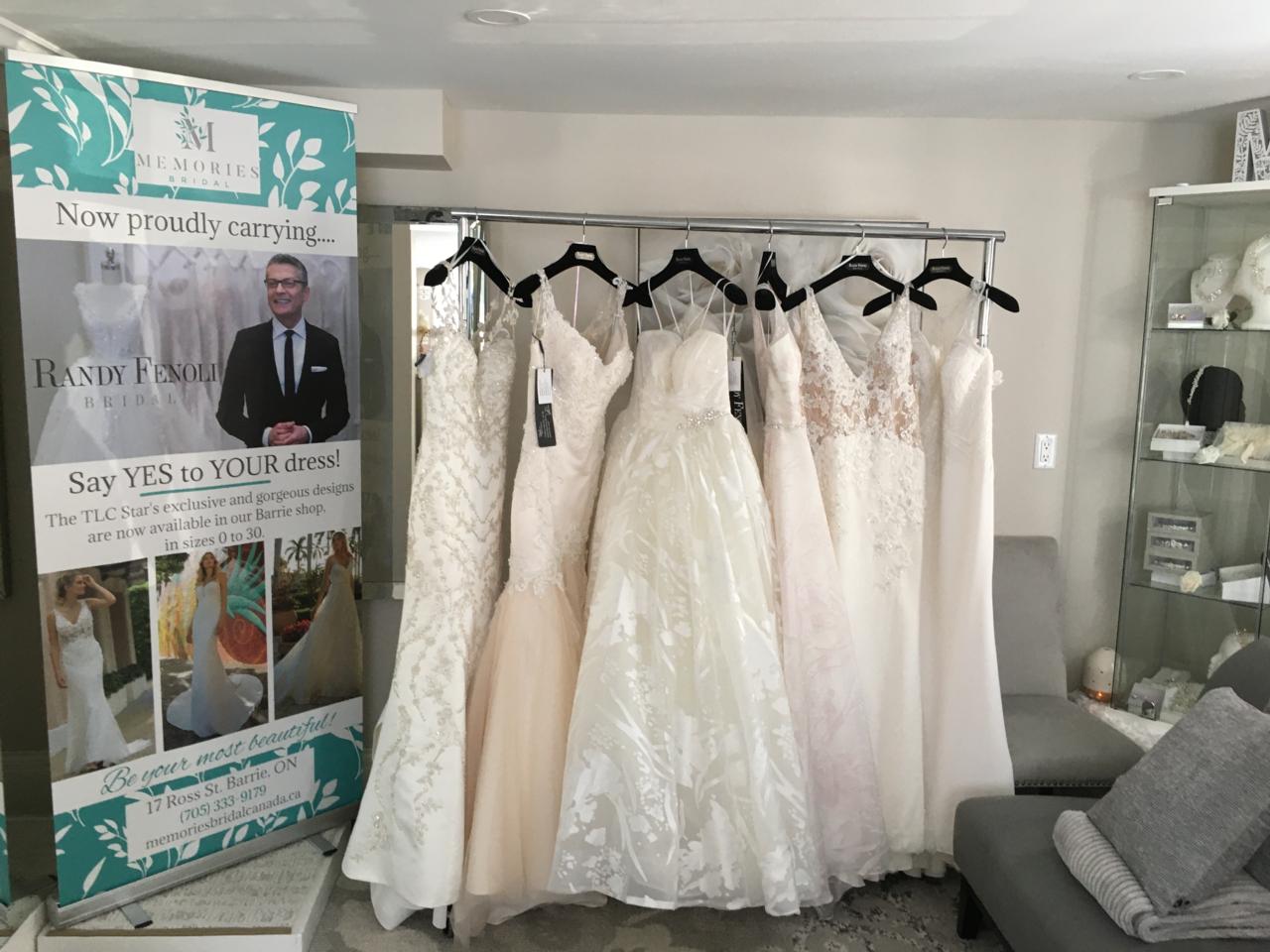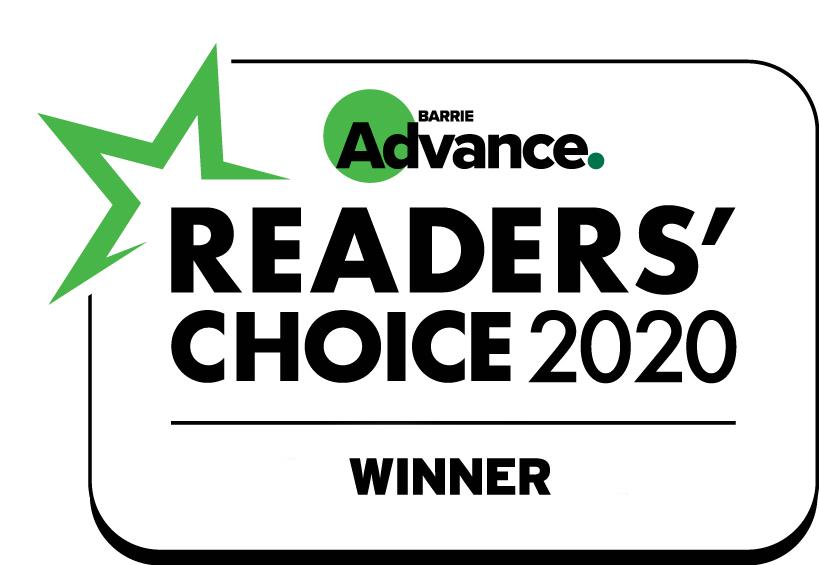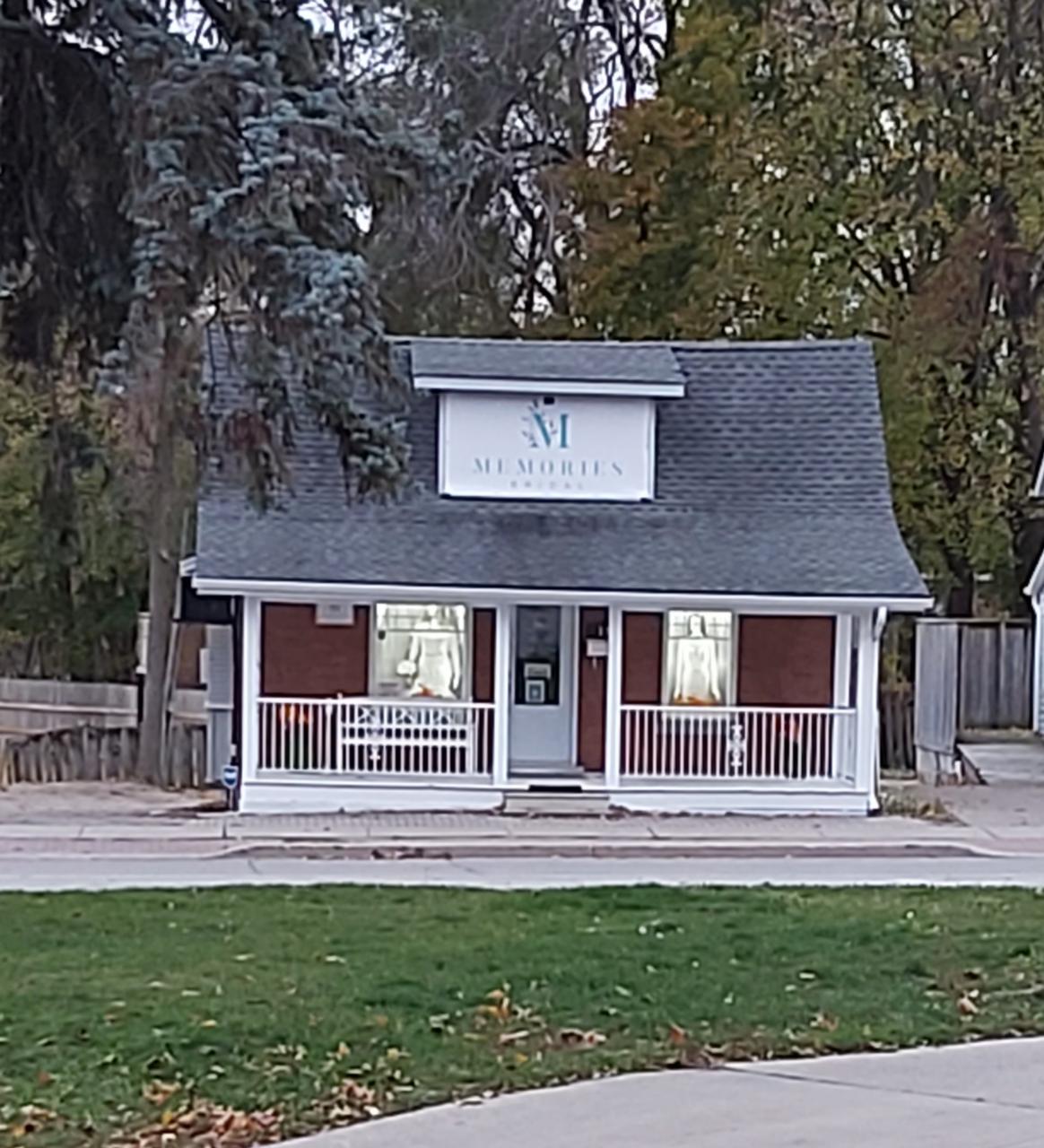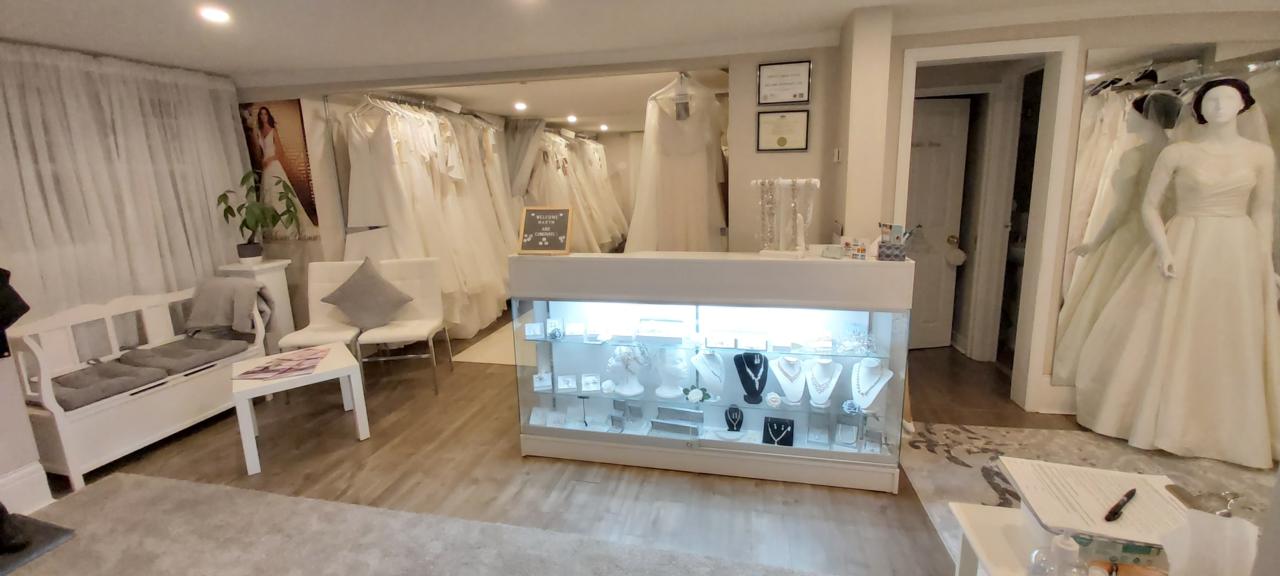 FAQ
What is the price range for gowns at Memories Bridal?
Prices range from $1,000 - $4,875 plus tax (excluding our Simply Beautiful Summer Chiffon collection in which all gowns are <$700) with the majority l between $1,300 and $3,000. We have carefully selected a wide variety of exclusive and unique gowns to suit most styles, preferences, sizes, dreams and budgets. Please carefully consider and be honest about your bridal budget. We want to help you find the gown you love at a price you can afford. Trying on and falling in love with a gown that is outside of your price range, if you have not accurately disclosed it, will put a damper on the rest of your bridal experience. Likewise, if you have understate your true budget, we will not present gowns that are over that level, out of respect for you, which might reduce the options you could really have. During our pre-appointment consultation we are happy to chat to you about what options you can expect at the budget you identify. The quality, craftsmanship and exclusivity of our gowns and the ability to customize some of our collections to your unique wishes may come at a slightly higher cost but could be priceless. The gown you wear on your wedding day is the most important garment you will ever wear in your life. It will be photographed thousands of times. Photographs which will be enjoyed for decades, and even generations! Our gowns are exclusive and hard-to-find, excellent design, quality and value, Gowns which might become a family heirloom (we have an exclusive partnership with a professional preservation service!) We are always improving ways to help you see how you can customize your gown to meet precisely with YOUR vision and look totally different from what everyone else is wearing. Be Unique! Be You!
What sizes do you carry?
We have tried very hard to provide a good range of sizes for future-brides to try on, so we have samples in bridal sizes 6 to 30, with the majority above bridal size 14 and many above size 20. A majority of our gowns are available to "custom order", in up to bridal size 34. However, we also have a wide selection of brand new gowns available for immediate purchase, in sizes up to 30. Perfect for brides with shorter engagements, or elopements! Note: Bridal Gowns are not necessarily in US Sizing…a bridal size 10 may fit a US size 6 or 8, a size 20 may fit a US size 16 or 18.  Randy Fenoli's Gowns are offered in US Sizing! Although we typically only carry one size of each gown, we can help you envision how the gown will look in YOUR perfect size! Once you have selected your bridal gown based on the sample, we can either order a new gown in your perfect size and colour, or recommend alterations that will make an immediate-purchase gown fit you perfectly.
Are appointments necessary? What can I expect if I book an appointment?
Since the start of COVID-19, appointments are required and walk-ins cannot be accommodated. We can often schedule you into a time-slot even on short notice, just give us a call. Prior to your appointment, we will discuss with you your vision and wishes, such that you can have a relaxed, fun experience. Your stylist will help show you appropriate gowns, discuss the available options & colours, delivery timing, etc. PLEASE NOTE: Appointment requests are not confirmed without a personal consultation, after which we will provide confirmation in writing, along with instructions and precautionary information. If we cannot connect with you at least 72 hours prior to your requested date and time, the appointment time will be released.
How many people can attend my appointment?
COVID-19 UPDATE: To support physical distancing and support the prevention of transmission of the COVID virus, we are limiting the number to Bride plus up to 4 guests. Should any of your guests be physically distancing from any other members of your party, please notify us in advance so that we can plan accordingly. Our shop is cozy and comfortable. That being said, bringing the whole neighbourhood to your appointment might not be a good idea. Although shopping with a big crowd can be fun, keep in mind that it can get overwhelming with too many opinions. Therefore, we encourage you to keep your party small, not just because of space/comfort, but also to minimize debate, conflict and disappointment. We recommend bringing only those nearest and dearest to you, those who mean the most to you and are ready to celebrate YOU! It is best to bring those who understand your personal style and the overall look and feel of your wedding, so that they can assist you in selecting a gown that complements both.  That being said, if you come from a big family (like we do!) that can still mean a pretty big group and we will absolutely try to accommodate! We will leave it up to your best judgment, but keep in mind that you can always invite other important people to your fittings, or to your accessory shopping trips later. If you would like to invite a different group of people to review your top gown choices, we are more than happy to make you a second appointment.
How long is my appointment?
With the exception of our 1-hour "silhouette-check" appointments, where you have an extra-long lead time before your wedding (15 months+), are just starting your dress finding journey and are not going to be purchasing this season's gowns, we schedule first appointments to be 2 hours long.  This should give you lots of time to explore different options and enjoy your experience.  At this appointment you may show your consultant some pictures or discuss what you are looking for. We will start with about 5 gowns (more than that can be confusing to start!) but could add one or two if you/we feel like you've missed out on a dress that will be perfect! If you'd like to get a head start before your appointment, most of our samples are shown on our website and you can let us know your preferences in advance. We encourage you to keep an open mind as our consultant will also make suggestions on what styles would best suit your vision, beauty and budget. We are always striving to bring in various styles that will make you look unique on your wedding day. We believe that every bride should start creating wonderful wedding memories beginning with the selection of the perfect dress. A private dressing room, personal staging area, and your own personal bridal consultant come standard at every consultation.  We top it off by saying "Cheers" with a sparkling toast to every bride who says yes to the dress of her dreams at Memories Bridal. If you need more time to decide and we cannot accommodate it at that time, we can always schedule a second appointment for you.  Don't feel bad, it's perfectly OK to want to try on every dress that you can!
When should I arrive for my appointment?
COVID-19 UPDATE: Please arrive on-time for your appointment however, we will not be able to accommodate an early arrival. We are increasing the length of time between appointments to minimize overlap and allow for a disinfecting regimen. We often have appointments immediately before and after your appointment, so we may not be able to take you early or extend your time at the end of the appointment. If you are late, this may cut into your appointment time and we won't be able to extend the appointment due to a late arrival. We always try our best to accommodate all brides, however, in some situations we may not be able to do so. Arriving on time gives us the full two hours to dedicate to you personally and find you the dress of your dreams.
How far in advance of my wedding date should I be purchasing a gown?
Best practice is to shop for your bridal gown 12 months in advance of your wedding date, but read below if you have a quickly-approaching wedding or elopement! Most gowns are "made to order" and if produced internationally, can have a lead time of 6 months or more, whereas veils, belts and other accessories typically arrive in 2 months. After receiving your gown, you will want some time to perfect your alterations, build in a bustle, etc. You can sometimes order your gown with "rush" or "super rush" delivery requests, however these incur fees and are not guaranteed, so we encourage you to give yourself plenty of time to avoid the fees and the worry!  Canadian Made gowns can be produced, customized and delivered much more quickly! If you purchase a gown with full customizations, you likely won't need alterations, so that will reduce the lead time even further. We are currently making many gowns and accessories available for immediate purchase to assist Brides whose shopping plans were interrupted by the COVID closures or who have decided to elope. We can also access some inventory very quickly, sometimes in a few days! Don't settle for less than your dream dress just because you are on a tight schedule!
Will I need alterations? When/how should these take place?
You should expect to need some alterations to fit your body perfectly. While we do take measurements, this is to select the correct size to order. Gowns are not made to your exact measurements, although some designers can accommodate specifics such as additional or shorter length, shorter or longer bodice, shortening or lengthening the train, replacing zipper with corset, etc.  We have partnered with an experienced seamstress who offers very reasonable rates. She will come to our shop to consult with you about alterations once your gown arrives, and complete them pending her availability and the timing and complexity of alterations needed. Should our partnered seamstress be unable to assist you, we would be glad to recommend other seamstresses and/or tailors within Barrie. Alternatively, you may choose to take your gown to any seamstress/tailor of your choosing. Alterations typically begin 12 to 14 weeks prior to your wedding date, although a first fitting may be scheduled sooner, e.g. upon the arrival of your gown. While two fittings are typically enough, allowing time for a third fitting will ensure your gown any final adjustments are completed at least 3 weeks prior to your wedding date. Alteration appointments with Memories Bridal's preferred seamstress are typically scheduled on Tuesdays and Thursdays between 6pm and 9pm and take approximately 1 hour for bridal gowns, 30-45 minutes for other gowns. Additional days/times may be available upon request. You may bring guests with you for your first fitting. Additional fittings may be scheduled at the seamstress' place of business. For each fitting, it is essential that you bring shoes in the height you plan to wear, and undergarments that fit you as those you will wear on your wedding day.
How much will alterations cost?
We recommend budgeting approximately $400-$800 for alterations, however, certain styles could require more work and cost more, and others less.  You will be quoted a price for the alterations during your 1st fitting appointment, and a payment for alterations is typically required upfront by seamstresses and tailors.
Do you carry plus-sized gowns?
Yes! Our approach is size-inclusive and body-positive and helping Curvy and Plus-Sized Brides find their dream dresses is one of our key priorities. The majority of our sample sizes are above Bridal size 14, which allows for the vast majority of brides-to-be to try them on! We have dozens of sample above size 20. We also have a collection designed specifically for curvy brides. Most of our collections offer sizes up to 20, 24, 30 or 34. We understand that one size doesn't fit all, so our stylists use a few tricks to show each bride how the sample dresses will look when they are delivered in your size and altered appropriately.
How do I pay for my gown?
We accept MasterCard, Visa, other major credit cards, Interac, E-transfer as well as cash. Effective 2021, we will be offering payment plans. Payment required to order your gown and any made-to-order accessories, can be split into increments. Details available in-store. Any balance is due within 30 days of your gown's arrival, which you will be notified of immediately. If you are buying a gown or accessories from stock, we require 100% payment and you must take the item(s) home with you that day.
What happens if I change my mind after ordering/purchasing a gown?
As with almost all Bridal Shops, all sales are final and there are no returns or exchanges. Should you choose to cancel your order, you can do so by forfeiting the deposit. That being said, if you are having doubts, connect with us to discuss your concerns. We will do everything in our power, including contacting the designer and/or seamstress to discuss any possible changes to have you satisfied with your final purchase.
How should I prepare for my appointment?
You could start by looking at the many fabric options and different colours or shades of gowns and do some research on dress silhouettes and styles. Instead of focusing on the silhouette or style you think or are told will be most flattering, think about how you want to look on your wedding day.  Like a princess? A movie star? A rock star? Glamourous, sexy, whimsical, minimalist...or some or all of the above? Send some ideas, photos and your thoughts to us before your appointment and we will try to help you feel exactly how you want! Think about any specific jewelry or accessories such as heirloom pieces that you plan to wear on your wedding day. Bring them if possible, or photos of them as a minimum, to your appointment so we can help you find a gown that complements them.    If you don't have any accessories in mind, consider the look you want. Veil? Tiara? Headband? Fascinator? We have many beautiful accessories for you to try on but give it some thought in advance. Of course you want to see yourself as beautiful as can be during your appointment, but we ask that you limit your makeup and perfume to ensure we can get you in and out of gowns without leaving colour and scent behind.  Ensure that your personal hygiene is appropriate for trying on new, unique and possibly very expensive gowns, by bathing or showering, and using clear deodorant/anti-perspirant.   Do not make an appointment to try on dresses following a recent application of tanning solutions, Hand/foot creams or other items that may mark the dresses in some way. This could become YOUR dream gown, or another bride's. Wipes are available and will be required to wipe off excess makeup, lipstick, lotions, perfume or heavy deodorant or odours. Please be aware that your consultant will be assisting you in the dressing room. We request that you wear appropriate, modest nude underwear (no strings or thongs) for hygienic purposes.
Do you carry Bridesmaids, Mother of the Bride, Flower Girl gowns etc?
We exclusively stock bridal gowns and accessories. However, from time-to-time, for a specific time period, we may host a "trunk show" for Prom, Mother of the Bride or Bridesmaids. During that time, a selection will be available for you to try on and order, by appointment. Watch our Events Page and/or provide your e-mail so we can update you in advance about these events.
What designers do you carry?
All of our designers are listed on our website. We carry Calla Blanche, Astrid & Mercedes by Lea-Ann Belter, Serge Jevaguine, Paloma Blanca, Eddy-K-Italia Curvy, Jasmine Bridal (including Couture and Collection), Justin Alexander (including JA and Sincerity) and Randy Fenoli Bridal. We carry a wide selection of each designer's gowns, as flagged on the website, but not the entire collection. If there is a particular gown you are interested in trying on, please call us or send an email with the style name/number and your dress size to confirm that we have a sample of that gown in an appropriate size for you to try. We may also be able to request a "loaner" for you to view/try on (fees may apply) and we do have access to purchase any gown from the full collections.
What changes are in place due to the COVID-19 Crisis?
We will enforce strict health and safety guidelines which will be communicated to you before your appointment, including requiring the use of facemasks and gloves, following thorough sanitation regimens and completing a screening questionnaire. We are currently hosting only 1 Bride at a time, with limited guests, and allowing adequate time between appointments to minimize overlap and allow for disinfection. Should any member of your party be exempt from wearing a facemask, we ask that you notify us in advance so that we can discuss alternatives. We are happy to Skype others into your appointment. We know there are many spring, summer and fall 2021 brides who are worried that they are too late to find their dream dress and accessories. We have many items available for immediate purchase, something for every bride, and can also access inventory from some designers that can be delivered in as few as 4 weeks....our Canadian designers can even custom-make your gown in a very short timeframe. We will do everything we can to help you find what you have been dreaming of!
Privacy Policy
Thank you for visiting our web site. This privacy policy tells you how we use personal information collected at this site. Please read this privacy policy before using the site or submitting any personal information. By using the site, you are accepting the practices described in this privacy policy. These practices may be changed, but any changes will be posted and changes will only apply to activities and information on a going forward, not retroactive basis. You are encouraged to review the privacy policy whenever you visit the site to make sure that you understand how any personal information you provide will be used.
Note: the privacy practices set forth in this privacy policy are for this website only. If you link to other websites, please review the privacy policies posted at those sites.
Collection of Information
We collect personally identifiable information, like names, titles, addresses, email addresses, etc., when voluntarily submitted by our visitors. The information you provide is used to fulfill you specific request. This information is only used to fulfill your specific request, and for future newsletters focusing on the same subject as your request (ex. wedding dresses). We do not share our mailing list with anyone, ever.
Cookie/Tracking Technology
The Site may use cookie and tracking technology depending on the features offered. Cookie and tracking technology are useful for gathering information such as browser type and operating system, tracking the number of visitors to the site, and understanding how visitors use the site. Cookies can also help customize the site for visitors. Personal information cannot be collected via cookies and other tracking technology, however, if you previously provided personally identifiable information, cookies may be tied to such information.
Online Advertising
We have active Google Adwords campaigns collecting cookies from our web users. This information is used for conversion and remarketing purposes.
You should be informed of the following:

We regularly implement and use Display Advertising. Visitors can opt-out of Google Analytics for Display Advertising and customize Google Display Network ads using the Ads Preferences Manager. We may use Remarketing with Google Analytics to advertise online. Third-party vendors, including Google, show our ads on sites across the Internet. We and third-party vendors, including Google, use first-party cookies (such as the Google Analytics cookie) and third-party cookies (such as the DoubleClick cookie) together to inform, optimize, and serve ads based on someone's past visits to your website Distribution of Information
We may share information with governmental agencies or other companies assisting us in fraud prevention or investigation. We may do so when: (1) permitted or required by law; or, (2) trying to protect against or prevent actual or potential fraud or unauthorized transactions; or, (3) investigating fraud which has already taken place. The information is not provided to these companies for marketing purposes.
Commitment to Data Security
Your personally identifiable information is kept secure, in PCI-compliant, secure, e-commerce certified servers.. Only authorized employees, agents and contractors (who have agreed to keep information secure and confidential) have access to this information.
Privacy Contact Information
If you have any questions, concerns, or comments about our privacy policy you may contact us. We reserve the right to make changes to this policy. Any changes to this policy will be posted.